The app has been released-Kickboxing Girls.
The first kickboxing game in the martial arts game series😸
It is an image of the icon.
The girl in the blue corner on the left is the player's main character, Athlete.😸
The girl in the red corner on the right is the new character Semi-Long.😸 
This is the title screen😸
Computer is in charge of Semi-Long.
Dodge well and attack. 
The game has started. It is a 60-second match in one round.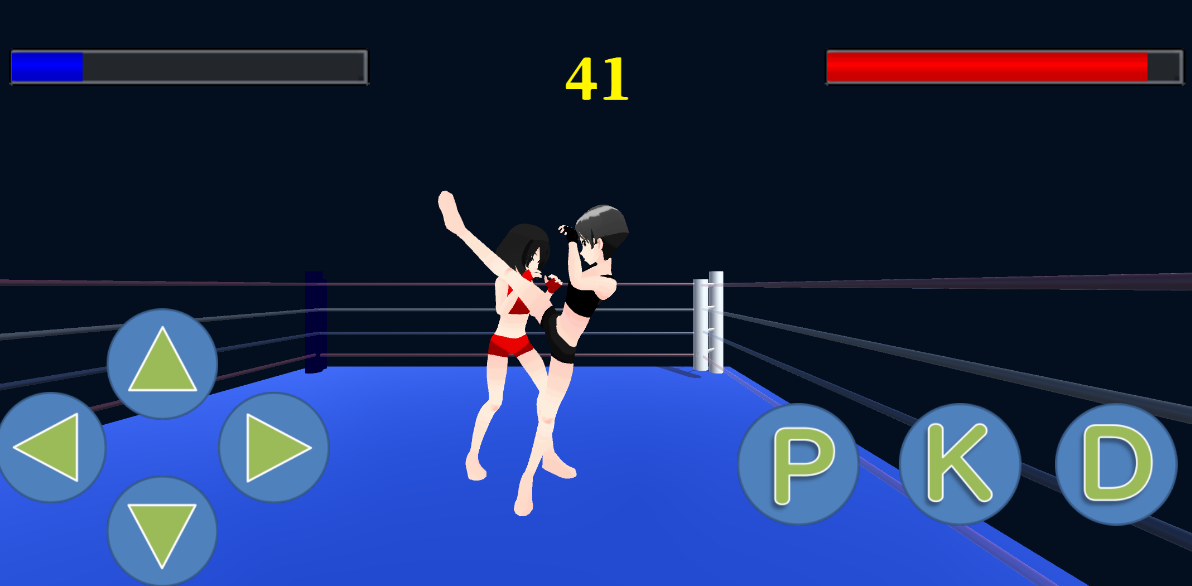 Move with the direction button and attack with the punch (P button) and the kick (K button).
The attack speed of punch is fast , but its attack range is narrow.
On the contrary, the attack speed of kick is slow, but its attack range is wide.😸
Semi-long's kick is excellent in destructive power😸
Use the D button to dodge the enemy. Please dodge at the right time😸
I got a punch 😸
Knockout (KO) loses 😿 Semi-long is very strong 😿
I lost 29 seconds after the start of the game😿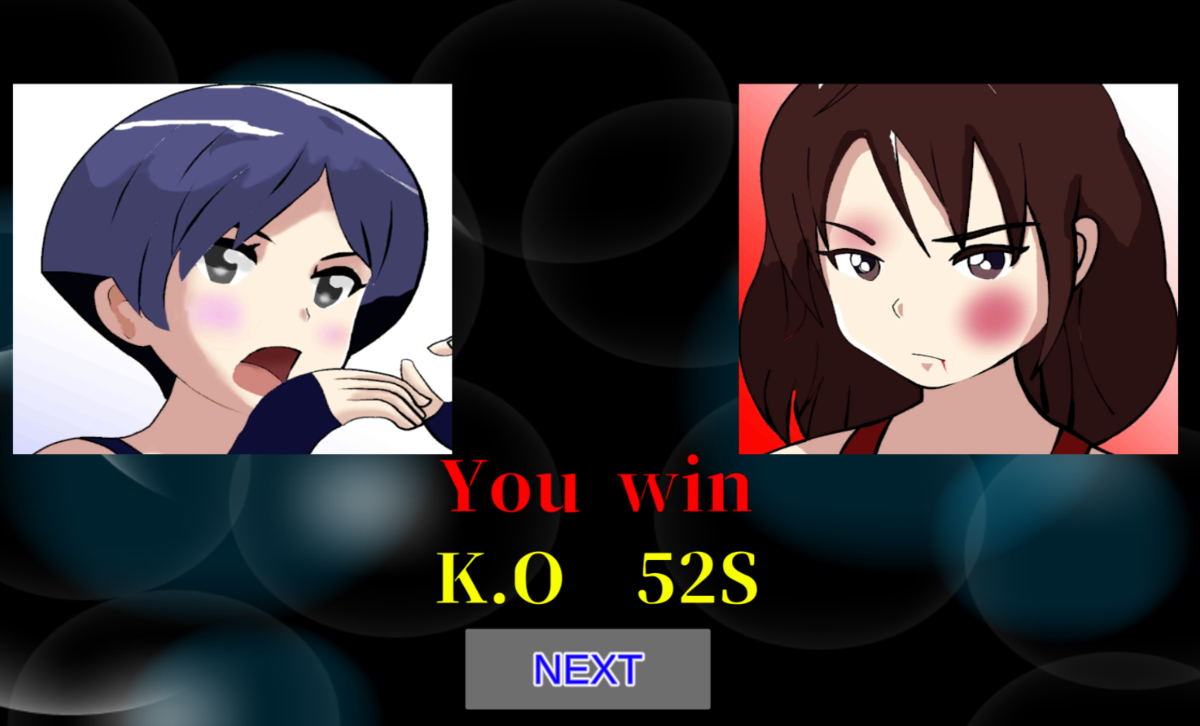 If you can win, please try the shortest KO record.😸
 
It is free on Google Play. So, please play it😸
Enemy characters will be added, so please continue to support us.