New app - 200m Run
It is a game for android smartphone 200m run.
The characters and backgrounds have been renewed to real characters.
 She is a new athlete 😸
The yellow uniform is stylish and very cool 😸
By the way, She blinks.
It is free on Google play. If you have an android smartphone, we would be grateful if you could install it and play with it.
The time for repeated hits is doubled compared to the 100m dash, and endurance is tested more.
Start repeated hits with a signal!
The trick to starting a rocket is to start hitting repeatedly just before the last lamp lights up. But, of course, if the timing is too early, it will fly.
Once you start, all you have to do is hit repeatedly!
Maybe there is a good way to hit repeatedly, so please come up with a winning method 😸 
Did she get off to a good start?
You can change the camera with the stick, so enjoy the game at your favorite angle.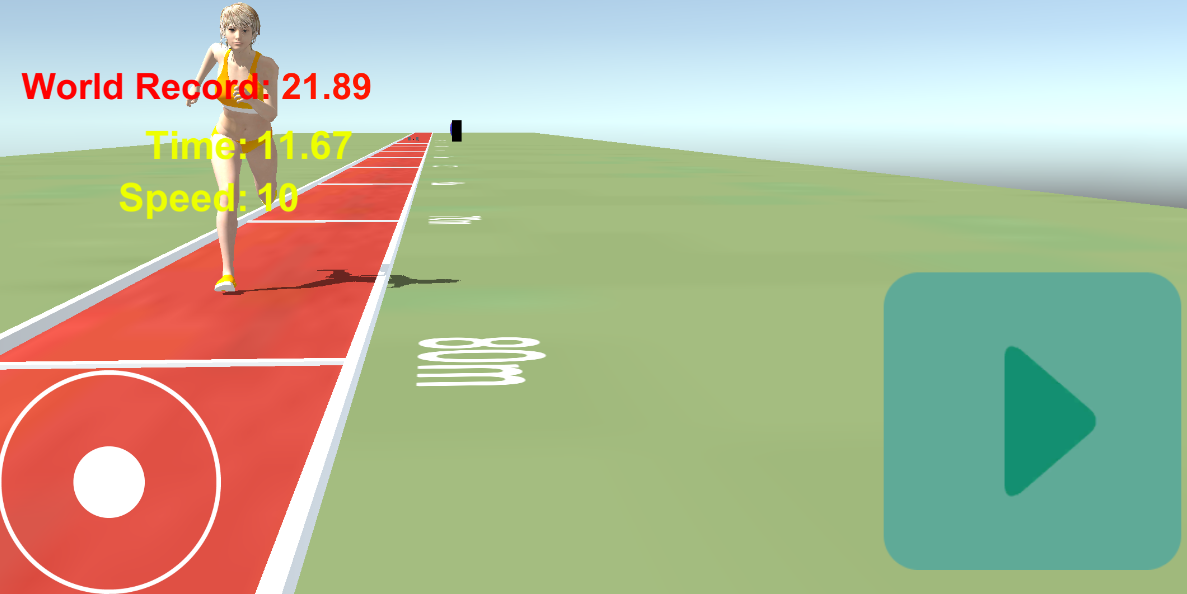 After all, 200m is long!
After all it is difficult to run 200m.
When a new world record comes out, you can leave it on the online server.😸
We look forward to your challenge.😸
It is open to Google Play. It's free, so please try it out.